Boat trip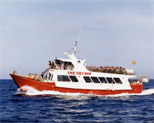 ECDL invites you to a boat trip on Sunday evening along Alicante Bay. The Kontiki offers 120 seats on a boat round trip from 7 to 8.30 pm on September 17th.
The meeting point is at 6.30 pm at the Conference Office, University Venue, Avenida Ramón y Cajal, 4, Alicante.
Pick up your invitation at the Conference Office before 5 pm.
Reception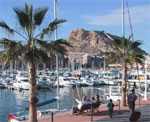 On the evening of Monday 18th the official reception will take place at the Santa Barbara fortress. The fortress lyes on top of mount Benacantil (166m high) and offers splendid views over the harbour, the city and the coastal line. Built by the muslims in the 9th century, it was redesigned around 1580.
A light dinner wil be served at the Felipe II hall. We will commemorate there the 10th anniversary of the first ECDL conference.
Conference dinner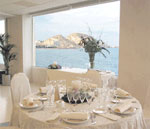 Conference dinner will be on Tuesday 19th at the restaurant "Salones del Mar" (Hotel SPA Porta Maris) close to the marina of Alicante.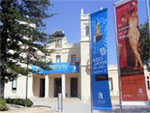 A previous visit to the archaeological museum (MARQ) is planned. MARQ was awarded European Museum of the Year 2004. It presents Mediterranean history using installations, audiovisual projections, computer graphics and staging.